ballllliiiinnn,.....
penned by sound advice |
E-mail this post

---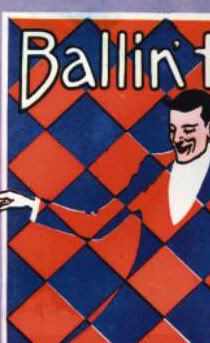 Jim Jones - We Fly High (Ballin')
jim jones has pure crack on this track. i wish somebody else could have been with me the other day when for 35 minutes funk master flex refused to play more than the beginning 10 seconds of this song. i am not joking. he would play the beginning, stop the record and then for five minutes be like..."this is the hottest record in new york right now...the...hotests...rec...ord...jim...jones...fi...ur..."
it was ridiculous. please listen and enjoy...oh and if you know the name of the track sampled at the beginning please hit me up...
UPDATE: the sample is called "Mr. Cool" by Rasputin's Stash...thx to
Catchdubs